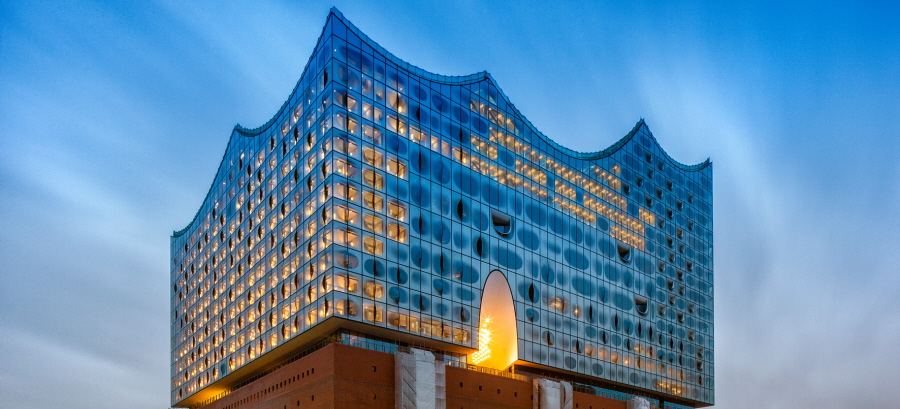 Hamburg
The "Pearl of the North" is lovingly called it, because it has always been unique and cosmopolitan, proud and at the same time always preserving its composure. A typical harbour town, commercial Hanseatic and even likeable in rainy weather. Because Hamburg, the Free and Hanseatic City, is made of the elements wind and water. Freedom has always been more important to the citizens than the Hanseatic League, and Hamburg has remained a city-state to this day.
Hamburg is a young, pulsating metropolis, the high quality of life is reflected everywhere, and culture and music are fortunately also part of everyday life: be it through the Elbphilharmonie, which is now entering its third season, no longer needs to be described and is still completely "sold out"; be it through the venerable, beautiful Laeiszhalle or through the Hamburg State Opera, which has been firmly anchored in German music theatre life since its foundation in 1678. Ballet enthusiasts find their home here and have been admiring John Neumeier's productions for many years. The new 2019 / 20 season will once again attract many music enthusiasts to the Elbe.
The mixture of fresh breeze, wonderful sunny days and this very special flair simply attracts magically. Sniffing sea air, marvelling at the ocean giants in the harbour and greeting each other in the evening with a "Moin" - that's Hamburg.