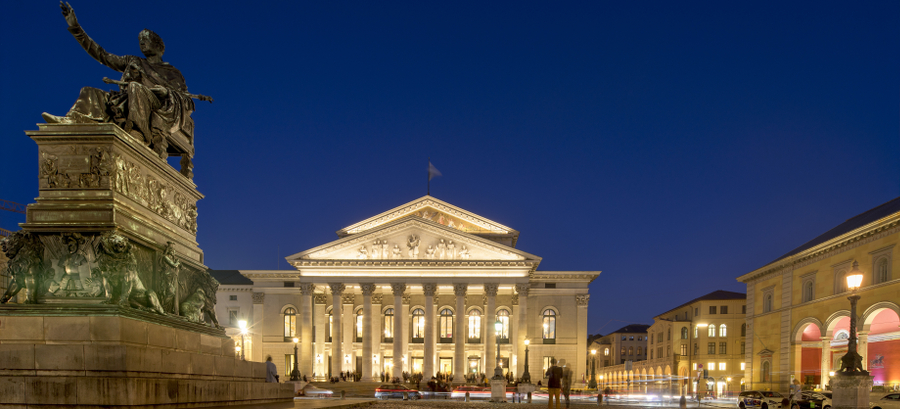 Munich
He has finally placed the house among the best opera houses in the world. He has made it the talk of the town, and rightly so. He has brought all the great voices of our time to Munich. He has represented the Bavarian metropolis with pride and self-confidence. Time and again, it has also polarized. For 13 years, Nikolaus Bachler was responsible for the Bavarian State Opera. With the Festival, which can take place in front of an audience this July 2021 in compliance with the "3G rule," Nikolaus Bachler says goodbye in the direction of Salzburg. For all the technical achievements that made the many live streams possible during the pandemic - every opera house thrives on the presence of its audience. So come to Munich and experience opera, concert and ballet for real again!

The 2021/22 season will start under hopefully normalized circumstances under the new artistic directorship of Serge Dorny and General Music Director Vladimir Jurowski. Under the motto "Everyone is King:in," the season will bring many new names and works to Munich. Eleven exciting premieres with a focus on the 20th century await visitors to the Bavarian State Opera, including Shostakovich's wild, socially critical, sacred opera "The Nose," Britten's masterpiece "Peter Grimes" or Penderecki's "The Devils of Loudon" in Simon Stone's production.

In addition to the opera, discover the many sights of our Orpheus home, which despite all the globalization is still rightly called a "world city with a heart". A walk in the English Garden, a traditional stop in the beer garden, a visit to the numerous galleries and museums or a stroll along Maximilianstraße - let yourself be inspired and surprised by Munich's rich history, the Bavarian cosiness and its special chic.